Would you believe we actually have one of these?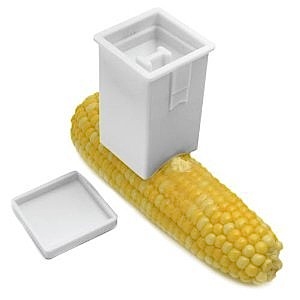 It cannot do anything that a slice of bread cannot do better. Then you eat the bread, no fuss no waste. With this thing you have a messy piece of plastic to clean.
The mind of man knows virtually no limits. If it cannot think of something good, something useful, it will come up with something like this.
Oh, yes we have the little pick thingies to poke into the ends of the cobs. We do.