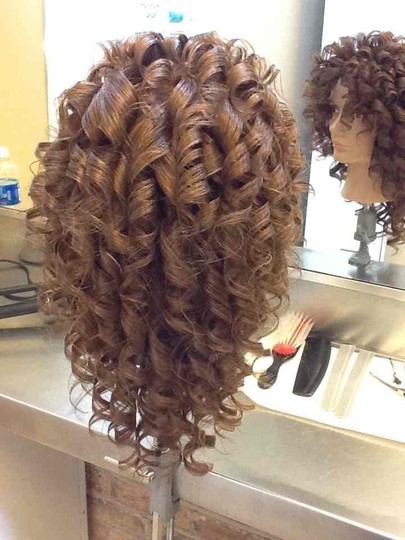 It started at 3:08 a.m. It is not unusual for me to make a trip to the small room around this time of day. Unfortunately getting cozy back under the covers did not lead to the immediate resumption of sleep. Which my body craved. But the mind. Ah, the mind, she has a mind of her own.
I started thinking about stuff, or rather I started mentally roaming the small realm which is my universe. Unbidden and with no recall of the trail that led me there, I was thinking of croquignoles. Now I have eaten this delicacy at least once, perhaps twice in my lifetime. In order to properly order my thinking, I attempted the spelling of the word. (The time may now be about 3:42.) I came quite close, dropping the "g" and endowing the word with a second "l" to make up for it. Not too bad for morning's wee hours, but still sleep eluded me.
This part I have to relate, because it is true, and after you read a bit further you may think I made this up. But no, it actually happened this way. I was thinking about the restaurant in which Maizie is employed, and decided, in the state I was in, to have the chef, or cook, or whoever controlled the kitchen, to make croquignoles. When we enjoyed this gustatory creation, I found it to be wonderful beyond my memory of any other such confections. Louie, I had named him "Louie" by this time, explained that the deep frying process was done in his French fry oil, thus imparting a vague potato flavor to the goodies. By now, I have decided that I can make my own little Frenchy donut thingies.
So there I am in my bathrobe, coffee brewing, I seat myself at the computer at 4:45. Search: "croquignole." Now we account for the first picture. The first couple of pages of results were all about hair styling. Say what? Hair styling? There were even articles directed to wannabe cosmetologists on prepping for their state boards. It seems that a croquignole is a certain type of wave, or the technique used in setting such curls in which the hair is wound on a rod from the tip toward the scalp. Who knew? Well, BBBH, for one, but she was still sound asleep at six in the morning. And seven o'clock, and . . .
And finally! Voila! Recipes for croquignoles of the delicious variety. The first one I clicked on was by Emeril Lagasse, which I chose mostly because I had heard of him. And guess what he used as a primary ingredient? Potatoes. I kid you not. Now connect that back to what I told you above. I am a genius and did not know it.
Reading further, I found a critic, a lady who apparently is the world's authority on croquignoles, and she asserted that Emeril's recipe was unlike any she had ever encountered, and the product, she averred, should rightly be called a beignet rather than a croquignole. Then she launched into an essay on the origin of the pastries in question. When I tell you I found it interesting, you need to put things into context: the sun was not yet up. So now I know the difference between Cajun cooking and Creole cuisine, and so on and so forth.
And I went back to bed, having decided that the manufacture of croquignoles, no matter how delicious, is beyond my pay grade.
And I slept!